What Do I Need From a Website?
Your website is an integral part of your marketing strategy and the way in which you engage with customers online. Essentially, a website can make or break your business because you have a few seconds to impress your visitors before they either decide to stick with you or look elsewhere.
This means that it's really important for you to get everything right when designing a website and putting it into action. It is the window into your business so it has to showcase who you are, what you do and what you offer. All of this has to be delivered in a way that engages with your target audience because they are the ones that count. What this means is that you should consider a web designer Cardiff who can bring your ideas to life and design a website that works for your audience. So, what do you need exactly from your website?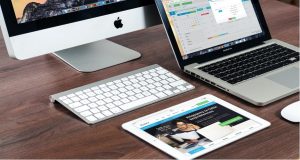 Enhanced Functionality
Your website has to be designed in a way that makes life simple for your visitors. Therefore, functionality plays an important part in the design. If you have a search function that doesn't work or features that are clunky and troublesome, it is going to frustrate visitors and force them to leave. The functionality has to be streamlined and it has to deliver an experience that connects with the user.
The aim is to make the experience as simple for your users because that's what counts. Convenience and simplicity are two things that users value and that's what you have to appeal to. Therefore, considering the functionality of your website and making sure it does everything it needs to do will work wonders for your business.
Design that Matches Your Branding
If you want to give your business greater traction online then branding is massive. You might have a logo or headed paper that form part of your branding strategy and your website has to fall in line with this. While it might be tempting to create a website that's completely different, it will mean that people don't instantly recognise who you are. When they search online, they might find your website but because the colours or design do not match the rest of your business, they might not trust what they see.
Consistent branding creates familiarity and trust and in a modern and competitive world, getting your website right will ensure that visitors don't disappear to your competitors.
It Engages with Visitors
Your visitors have expectations and they expect an experience that delivers exactly what they are looking for. They want to be able to find what they need with ease. They want to be able to search products, browse services and get in touch if they have any queries. These are all elements of your website that keep your users engaged.
Furthermore, you have to make sure that your content finds that perfect balance between providing the right information but not overwhelming users. Your website might be driven by imagery as it sells products or you might sell services that require explaining. Whatever it might be, your content is integral to engaging and resonation with users so you have to get it right.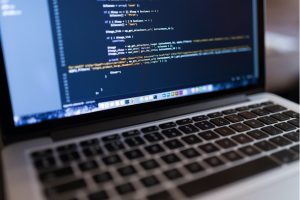 It Sells Your Products and Services Perfectly
The reality is that your website has to sell services or products as you are a business offering either of them or maybe both. What this means is that it is vital that you make it simple for users to find the products that they need. This brings in the right design where products are neatly displayed and clear while descriptions match the images and invite visitors to take action.
If you are selling services such as gardening or marketing then you need to make sure that your website delivers the right message. This means that you might need to work harder with the design to make sure that you sell your services as there is nothing that they can physically see and that's why your website becomes an important tool.
So, your website is undeniably an important tool for your business. It connects with users and that's why you should opt for professional Web Design Cardiff. With the right support and professional guidance, you'll be able to create a website that works for your business and strengthens it. Your website has to tick every box and meet the specific needs of each user. Therefore, choosing an expert design service can really make a difference and help your business to thrive.