The Cardiff Graphic Designer Proud to Be a Top UK SEO Provider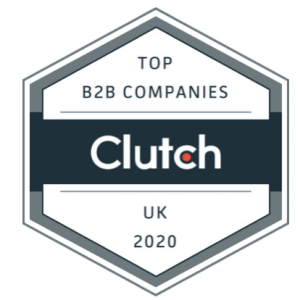 Here at The Cardiff Graphic Designer, we know it can be a tall order to maintain and grow a successful business while also creating compelling graphics to captivate new clients. That's why we're here to assist! We're a close-knit graphic design studio, based out of Cardiff. We offer beautiful and effective web, graphic, and app design, as well as SEO services tailored for your business.
In recognition of our efforts, Clutch's research showcases that we're a top graphic design company in the UK. We're excited to receive this award and are so proud that all of our hard work for our clients has come to be recognised.
We'd like to take this opportunity to thank all of our wonderful customers who helped us win this award. They participated in one on one client interviews with Clutch analysts to gauge our impact on their day to day operations. They ranked our service along the lines of project management skill, overall quality, cost-effectiveness, and our overall attention to project timelines. In reflection of those scores, we're proud to announce we've achieved a wonderful five out of five stars! Please take a look at one of our recent reviews below from 220 Interiors, one of our Cardiff based clients:
What an achievement! We are over the moon with our award, a huge thank you to our clients! Heres to 2020! – Cardiff Graphic Designer Management Team
For those who might not know, Clutch is a B2B market research firm that uses a unique ratings methodology to compare and contrast leaders across a variety of different service sectors. We've also been highlighted by The Manifest and Visual Objects, Clutch's two sister sites. The Manifest, a how to site and B2B buying guide, lists us as a top web design agency in the UK. Visual Objects, a portfolio platform that showcases' industry leaders' work in a visual format, names us as one of their leading graphic design companies.
Thank you one and all for making this award possible! Please drop us a line if you'd like to start a project today.